Meet The Cedarsong Way Teacher Training Mentors
In The Cedarsong Way Teacher Training, there are three required mentorship sessions.
When you are ready for your one on one hour of mentorship, please contact one of the mentors below to schedule your mentorship session. Mentors will respond within 48 hours to schedule. You will then pay the mentor $85 directly prior to your session, and note payment date and method on your documentation form.
You will choose a different mentor for each of your three mentorship sessions. The goals of the mentorship are deeper understanding of The Cedarsong Way, building community, finding out more about you and how we can support you, and an opportunity for you to reflect on specific questions that we ask in each session, as well as for you to ask any questions of us about our work and implementation on The Cedarsong Way.
Please note. ONLY the mentors listed below meet the requirements for this particular mentorship. No other mentorship will be accepted to meet this criteria.
Enjoy getting to know more of The Cedarsong Way community, school directors and teachers. We look forward to getting to know you too.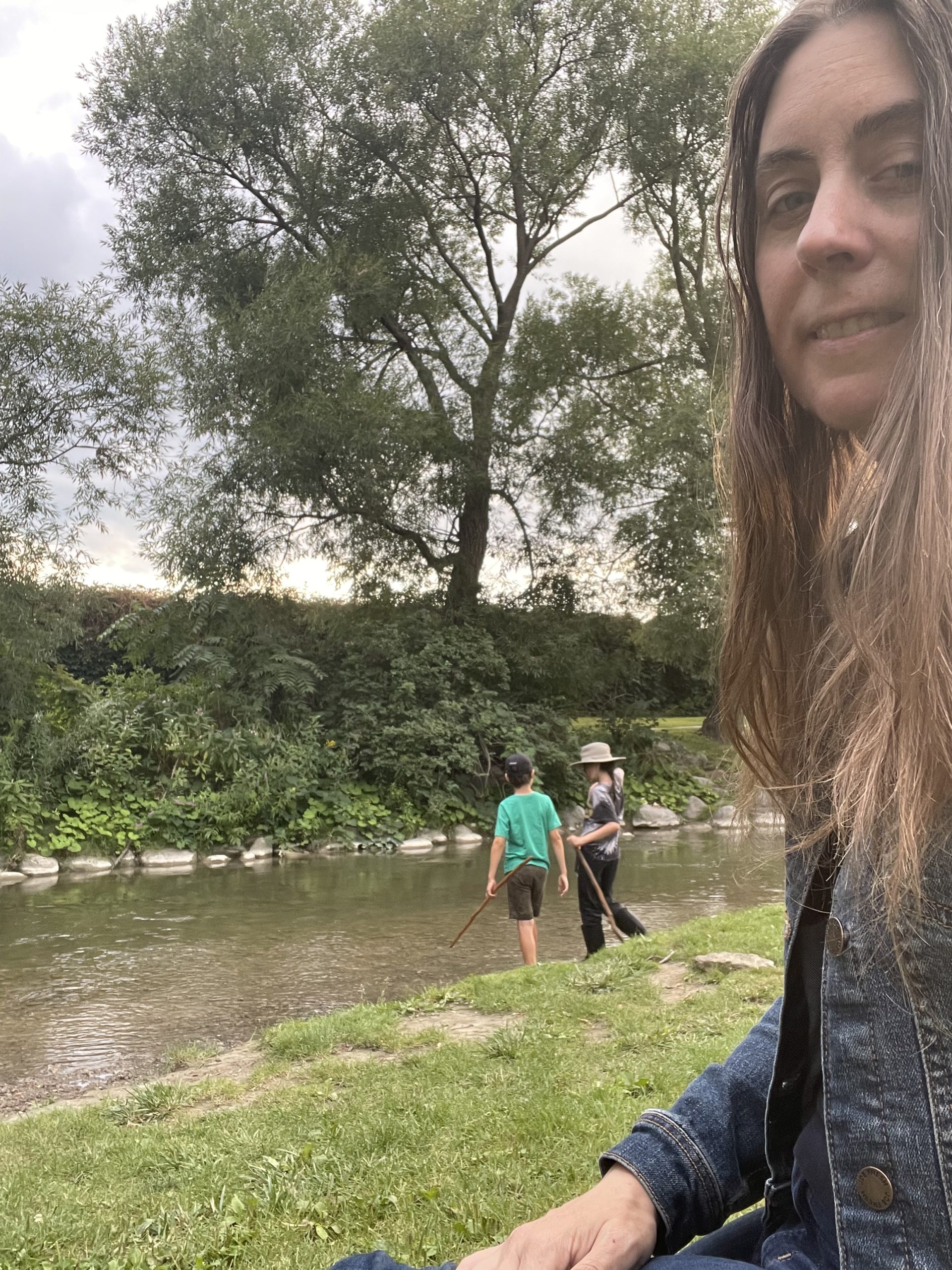 Barbara Sheridan
Barbara is an International Forest School facilitator and workshop presenter for the Inquiry, Project Based and Forest School Pedagogy. She has hosted podcasts and blogs for explorations early learning on nature and child centred learning. She has been consulting and training professionals for 25 years on child centred learning and began her roots in the Forest school movement with the Teacher Training from Erin Kenny at Cedarsong Nature School in 2012. She is lead facilitator and founder of Barrie Forest and Natural Learning school which is a micro school that has run for more than a decade on Anishinaabek land maintained by Beausoleil First Nation. She has a Masters in Sustainable Education with a focus on self directed, innovative and nature based learning.
Barbara specializes in incorporating inquiry based learning into any environment- from classically trained teachers trying to move towards more child centred practice to full child directed environments that want to become have more innovating teaching practices incorporated in their current environments. She can also show how to incorporate and document theories of play, sensory and learning into your environment while maintaining the respect for and reverence of child initiated learning. She also has strategies to help facilitators and teachers incorporate risk, loose parts and community into to their learning environments.
Training from Erin Kenny at Cedarsong Nature School.
Contact Barbara at childonground@hotmail.com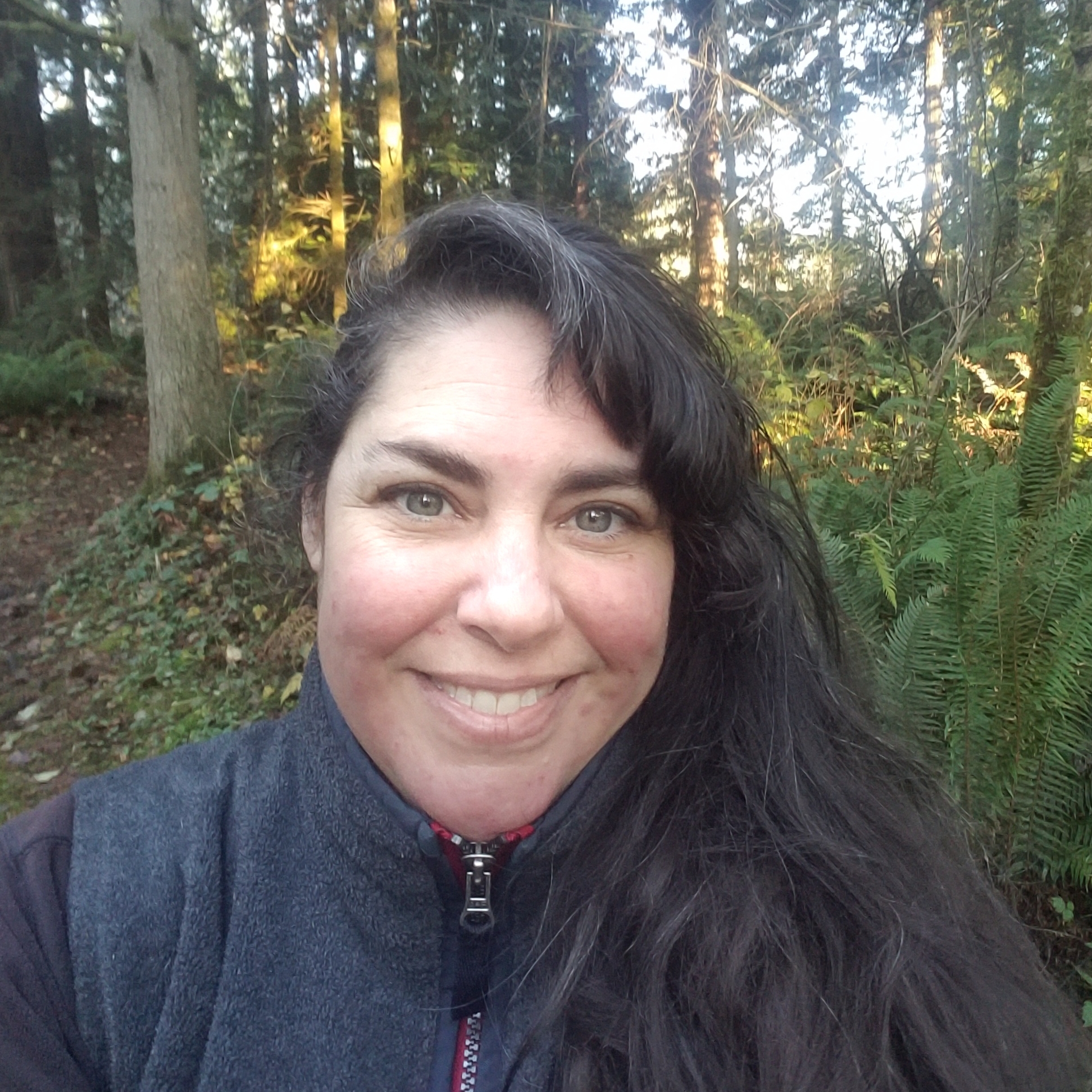 Nicole Corbo
Nicole has spent the last three decades educating learners of all ages in nature as a river guide, environmental educator, nanny, and early childhood educator. She entered the Nature Preschool field by way of Cedarsong Nature School, where she had the joy of teaching with Erin Kenny. Nicole also supported Erin in running her Cedarsong Way Teacher Training programs for learners from all over the world.
In 2017, Nicole founded Roots & Sky Nature-Based Learning because she believes it is essential that all children, preschool through high school, and the grown-ups who guide them, have opportunities to experience meaningful time learning in, about, and with nature. She offers programs, professional development, and consulting services.
Nicole is also director of the Washington Nature Preschool Association (WaNPA), an all-volunteer collaborative of outdoor and nature-based educators, administrators, and consultants in the Pacific Northwest United States. Part of the time, Nicole teaches at Nature Nuts Forest Kindergarten, the first Cedarsong Accredited school in the U.S., where she is joyfully referred to as Teacher Frog, and Nicole is excited to help you see what is possible through The Cedarsong Way. Contact Nicole here.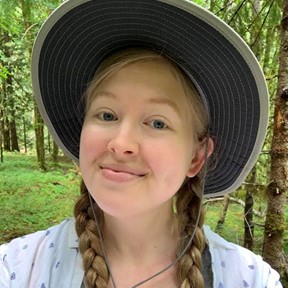 Emily Bryce
Emily Bryce is a pediatric occupational therapist and Cedarsong Way trained teacher and board member who believes that our bodies, minds, and spirits need the outdoors to thrive. She specializes in neurodivergent learners in nature, sensory development/integration, storytelling, art in nature, forest theater, and child development. She currently mentors fellow OTs in outdoor and sensory-based practice and sits as the Vice President for the American Forest Kindergarten Association board where she helps connect and problem solve with forest schools across the country. She also runs Little Fern Forest, a forest school specializing in supporting neurodivergent learners ages 18months -8+, as well as providing wrap-around support for families through camps, therapy, sensory coaching, baby groups, and more! She is based in Western Washington and can be reached via email here.
Laura Whittaker
Laura Whittaker  |  Founder, Director, Teacher
windridgeschoolhouse@gmail.com
https://www.instagram.com/windridgeschoolhouse/
Wind Ridge Schoolhouse is a neighborhood nature preschool in Duluth, MN following the Cedarsong Way.  Through authentic free play in nature, children ages 3 – 6 learn from one another, teachers, and nature to be brave and kind, hardy and free. At Wind Ridge Schoolhouse children feel nurtured and loved so that they are free to revel in the glory of their childhoods as they play, explore, create, learn, and grow.  As the pace of this modern age rushes forward, children at Wind Ridge Schoolhouse know what it feels like to be timeless, surrounded by friends, playing in the Great Northwoods.
Laura has a Bachelor's degree in English from Gustavus Adolphus College in St. Peter, MN, a Master's of Science in Education from the College of St. Scholastica in Duluth, MN, and is a licensed child care provider in MN.  She is a founding member of the Duluth Nature Play Collaborative and a part of the MN Early Childhood Outdoor Learning Network Steering Committee.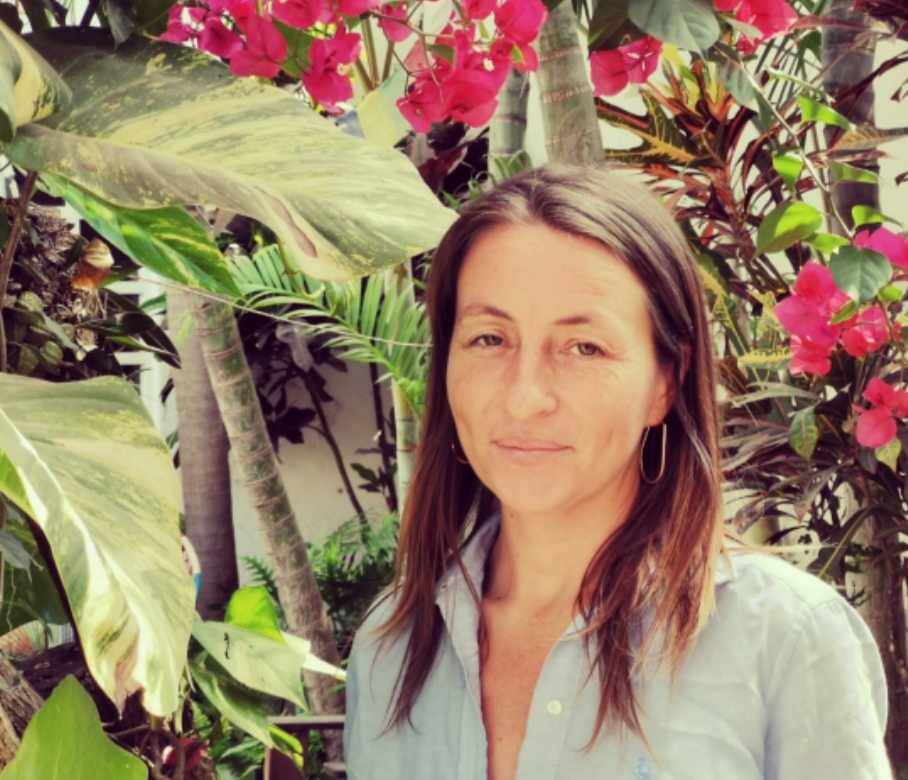 Nicole Majewski
Nicole is a mother of 3 young children and resides with her family off grid in Nayarit, Mexico.  She has over 20 years of experience working with children in diverse educational settings, in both English and Spanish programs. Nicole has first hand experience navigating nature programs with children who have physical differences and disabilities, as a mother of a child with a limb difference.

Nicole joined the Board of Directors for The Cedarsong Way in the summer of 2019 and has been collaborating with them ever since. She has 2 decades of experience working in community outreach programs, the non-profit sector and fundraising initiatives. She is an active participant in her local educational community and a founding member of their micro-school in the jungle.  She is the founder of Iyari Play, a creative nature-based play project for families in Nayarit, Mexico.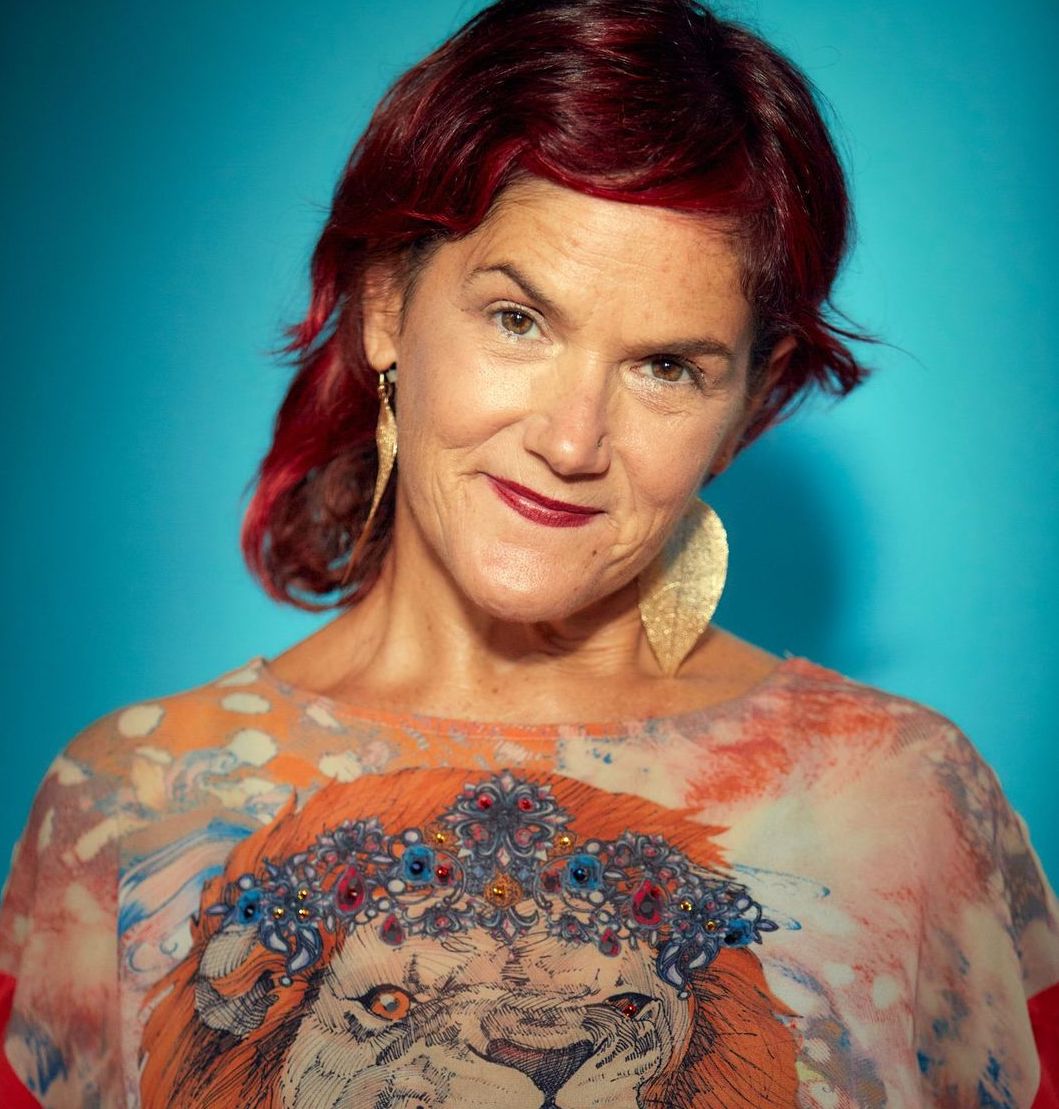 Molly Lannon Kenny
Molly Lannon Kenny is co-chair of The Cedarsong Way board and Erin Kenny's sister. She is a licensed speech-language pathologist and a sought after autism specialist. She left her clinical position at a major hospital in 1999 to develop her own therapy method, Integrated Movement Therapy (IMT), which combined her clinical expertise with her love of movement, yoga and spiritual practice.
She subsequently developed trainings in IMT and has traveled all of the world teaching clinicians, educators and yoga teachers to work more effectively, naturally and joyfully with people with special needs. She is passionate about inclusion, as well as earth stewardship. She lives in coastal Mexico and is delighted to offer her knowledge and experience as a Cedarsong Mentor.
You may be particularly interested in mentorship with Molly if you are wondering about special needs inclusion, non-profit governance, building your own business or to know more about Erin, her values, her inspiration and her beginnings. Molly may be contacted directly via email. 
Rhonda Pollack
Rhonda Pollock is an Early Childhood Educator, Consultant, Presenter, and Mentor and is the founder and lead educator of Pollywogs Nature Playschool(PNP). PNP is the first Massachusetts state-licensed Cedarsong Accredited Forest Kindergarten. Rhonda has built several home-based educational programs with over 20+ years of experience, including founding, designing, and implementing the entire PNP program from the ground up. 
Rhonda has been nurturing and connecting children to nature since 1998. She has extensive experience in Early Childhood Education and Child Social Services. In addition, Rhonda holds a Bachelor of Social Work Degree, B.S.W. from Rhode Island College. Once Rhonda decided to operate her home-based program as a preschool, she obtained Director level qualifications in Early Childhood Education and has completed hundreds of hours in professional development with various certifications. In 2003, when Rhonda read Above All Be Kind by Zoe Weil, she decided to make nature the focus and curriculum of her preschool program before hearing the term 'nature preschools.' 
Rhonda is also a certified Cedarsong Way Forest Kindergarten Teacher, having trained with the esteemed Erin Kenny on Vashon Island, WA.
In addition, she is a Mentor for The Cedarsong Way Teacher Certification program and was a collaborator in creating The Cedarsong Way Online Teacher Training Course. Rhonda has been a presenter for the Natural Start Alliance Conference, ERAFANS, and has led weekly online Cedarsong Conversations.
She previously served on the Board of Directors for the Eastern Region Association of Forest and Nature Schools.
Contact information email: pollywogsnatureplayschool@gmail.com