The Cedarsong Mission & Board of Directors
The mission of The Cedarsong Way® is to honor Erin Kenny's legacy by maintaining the integrity of her message, as well as ensuring continuity and a high standard of quality at all Teacher Trainings and Accredited Cedarsong Way schools. Engaging with educators of all kinds – administrators, teachers, parents, and other caregivers – we empower others to provide access and opportunities for direct experience with nature through The  Cedarsong Way® Nature Pedagogy, which increases awareness of and connection to the natural world in order to foster compassion and empathy for the earth and all its inhabitants.
Robin Rogers, Co-Chair
Robin Rogers is a nature immersion specialist who works with various organizations interested in implementing deeper nature connections into their programs. Robin collaborated in designing, implementing and teaching during the formative years of Cedarsong Nature School.  She continued from afar as Erin's sounding board, brainstormer, and consultant, co-authoring two Cedarsong books and developing the Teacher Training program with her. She has been on the board since its conception in 2008. Robin is a lifelong alternative learner of the arts, education, health, and healing. She is the parent of 3 now grown free range children.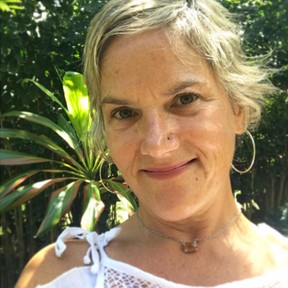 Molly Kenny, Co-Chair
Molly Lannon Kenny, an autism specialist, is Erin's sister and the developer and visionary of her own therapy model, Integrated Movement Therapy – a holistic, empirically sound movement based model that provides measurable outcomes while emphasizing original divinity and wholeness. She has served on several boards, including acting as Vice President of the International Association of Yoga Therapists and conference coordinator for the Yoga Service Council. Molly holds a Master's degree in Speech-language pathology from the University of Washington and has published extensively on the topics of therapy, education, yoga and self-development.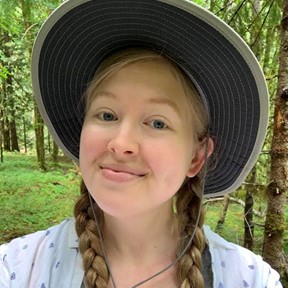 Emily Bryce, Board Member
Emily Bryce is a pediatric occupational therapist and Cedarsong Way trained teacher who believes that our bodies, minds, and spirits need the outdoors to thrive. She specializes in Autism, SPD, ADHD, and anxiety, as well as sensory development/integration. She has her Master's in Occupational Therapy from Stanbridge University and is pursuing her certification in Ayres Sensory Integration. Emily is passionate about holistic, environmental-based treatment and prevention for children/families and is an avid learner with an entrepreneurial spirit.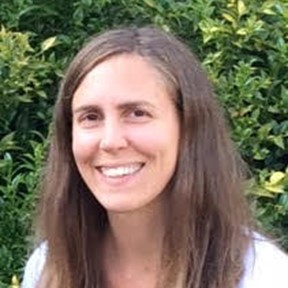 Rhonda Hobgood, Board Member
Rhonda Hobgood grew up in the middle of nowhere in Alaska and brings a deeply rooted, fond love of wild nature and personal knowledge of the emotional, physical, and spiritual benefits available to children when they are given the opportunity to bond with the forest. Her oldest child attended Cedarsong Nature School with Erin Kenny and they shared a very deep bond. Her youngest child continues in the same forest under the guidance of The Cedarsong Way at Huckleberry Kids Nature School on Vashon Island, WA. Rhonda brings to the Cedarsong Board a diverse background in law, operations, management, marketing, body psychotherapy, early childhood development, and several years experience serving on other non-profit boards. She credits The Cedarsong Way for instilling in her children such deep values of care and compassion toward all living beings and hopes the same for every child.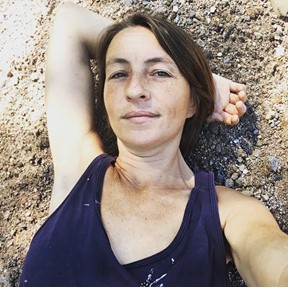 Nicole Majewski, Board Member 
Nicole is a mother of 3 young boys and resides with her family in a small town on the Pacific coast of Mexico. An active participant in her local alternative educational community. She is passionate about nature based and interest led learning in early childhood, holistic health for families and alternate lifestyle choices for communities. She currently serves as Director of Education for Entreamigos Foundation in Nayarit, Mexico and hosts story circles and creative workshops for kids and adults in her community.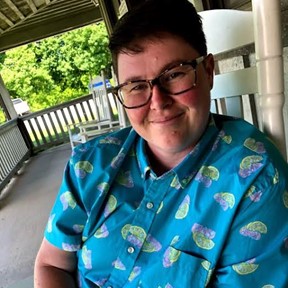 Lauren Brown, Director of Operations
Lauren Brown is the administrator who works for The Cedarsong Way to help the organization run day to day.  Lauren believes deeply in the Cedarsong Way and since training with Erin in 2017 has lead her school (Asheville Farmstead School) through the site accreditation program with the organization.  Lauren has a certificate in Education, Environment, and Community, received the 2018 Natural Wonder award, and keeps her Wilderness First Responder current. Lauren holds a Master of Education in science education and curriculum and instruction degree from the University of Washington.