History of Cedarsong Nature School
Here is Erin's story, in her own words, of the path she took and the history behind Cedarsong Nature School and The Cedarsong Way® education model:
"I have always been a nature girl. I have always had a core need to be outdoors. I was always the one going barefoot, listening to the birds, seeking the trail less traveled. Being a born naturalist I am fortunate enough to have had a mother who was my first naturalist teacher. When I was a kid we were not allowed inside on a sunny day, my mother saying, "it's too nice to be indoors; you kids need to be outside".  My mom was the kind of person who knew the names of all the birds; she would always stop to look at a beautiful flower or an interesting insect. She taught us early that it was important to stand up for the environment when she organized her seven children to hold hands and block a road building crew from taking down a beautiful huge old beech tree. The road was subsequently rerouted and the tree lived for many more years.
We spent the summers of my childhood in a rural area on the lake in Ontario, Canada, playing and exploring unsupervised for hours. The days were long with many adventures: swimming, boating, hiking, exploring, horse riding, camping out, toasting marshmallows, watching the night sky, listening to the loons. I was also a Girl Scout, and have many fond memories of the campouts. In 1980, I moved to Washington State to attend the Evergreen State college. For the first time I found a stimulating educational environment: one in which I could design my own program of learning.  After graduating from Evergreen with a BA in environmental education, I moved to Seattle and eventually attended the University of Washington law school to study environmental law. My dream was to become a great lawyer who would work with a worthy non-profit such as National Wildlife Federation or Sierra Club. I always knew I wanted to work for a non-profit.
During my time in law school, and for several years after while I practiced law, I was the five-month summer resident caretaker for a wilderness hot springs. Set in an ancient forest of the Cascade Mountains, it was run as a preserve by a non-profit organization. I was deeply involved with this non-profit, Northwest Wilderness Programs, for 10 years not only as the caretaker, but also as their ethnobotanist, trail guide, and developer of children's programs. I designed a self-guided walking tour that is still used, with guideposts and a booklet for which I wrote the text and took all the photos. I began leading guided ethnobotany and ancient forest ecology hikes for visitors and designed a children's nature education program for the organization.
In 1996, I established the non-profit Ancient Forest Education Foundation, when it became clear to me that my path involved teaching nature. In 1998, I took a leap of faith and moved to Vashon Island, a rural island in Puget Sound, accessible only by ferry. I began teaching an all-outdoor homeschool program through the Vashon School District's Family Link and Student Link. I taught classes such as forest ecology, ethnobotany, and naturalist studies, entirely outdoors. The classes were very popular and I am still in contact with some of my original students who have gone on to pursue environmental careers.
In 2000, I bought 5 acres of native forest on Vashon, with the intention of using it as an outdoor classroom to teach about the Pacific Northwest environment; specifically the plants and animals, from a naturalist's perspective. In 2001, I designed and began teaching a year-long ethnobotany class that met once a month for six hours and took place virtually entirely outdoors. The summer of that same year, I designed and started a four-day nature immersion camp that included an overnight campout. Over the two days of the camp-out, those kids were actually entirely outdoors for 29 hours. I called these nature immersion camps "Camp Terra" and offered five sessions every summer.
Even when I began Camp Terra in 2001, I was committed to the idea that no one would ever be turned away from the quality nature immersion experience I was offering because they didn't have the money. In the beginning, there was no money in a scholarship fund so I would simply add one extra child to each session based on need and call it a "scholarship."
In July of 2003, I finished and published a book called A Naturalist's Journal and in August became the single parent of a son.  In 2004, I had the good fortune of getting a job as nature teacher at a Vashon preschool where the Director was very supportive of committing to the outdoor nature immersion experience. When I saw how positively preschool age children responded to the nature immersion lessons, I suddenly knew clearly the path that I had been envisioning. During this time period I was also continuing teaching the year-long adult ethnobotany classes and the summer nature immersion camps.
In 2006, I had a vision of an entirely outdoor preschool, one in which there was no indoor   space, where the lessons arose organically as we moved through the natural world. I had seen that when kids were hands-on, they tended to retain information better.  In 2007, a friend and former student of mine, Robin Rogers, offered to help me take my vision of connecting children with nature in an outdoor hands-on environmental learning model to the next level and we formed the non-profit Cedarsong Nature School under the umbrella of the Ancient Forest Education Foundation. In the spring of 2008 Robin and I committed to opening the first U.S. Forest Kindergarten, an entirely-outdoor preschool, based on the German forest school model.
From the very initial brainstorming about the outdoor education model to the refining of our mission statement, the idea of a permanent scholarship fund had been at the forefront. I feel passionately about connecting kids with nature; I feel that it is healing on an emotional, physical and mental level, and I have never wanted anyone to be excluded from any of my programs based on their ability to pay. We remained committed to our scholarship fund: 100% of money donated to the Cedarsong Nature School Scholarship Fund* goes to needy families; 0% goes to administrative costs. I believe it is an integral part of a child's healthy development to experience significant amounts of nature immersion time and our scholarship fund ensures that all children will have access to these intimate experiences with nature regardless of their parent's ability to pay. That remains a cornerstone of our whole organization and its mission."
Update: Cedarsong Nature School was closed in February 2019 following Erin's death. Huckleberry Kids, run by a Cedarsong Way teacher with many returning Cedarsong kids, began operating at the former Camp Terra and is in the process of becoming Cedarsong Way accredited.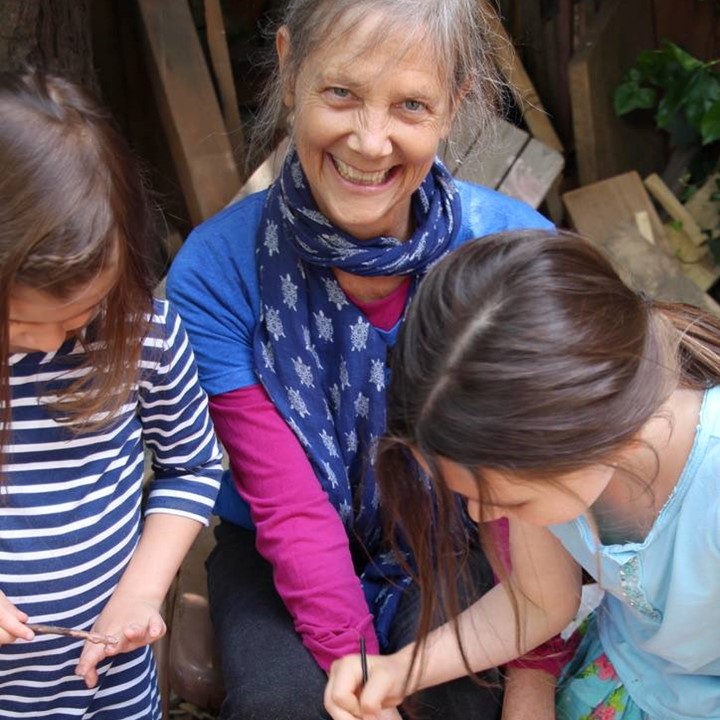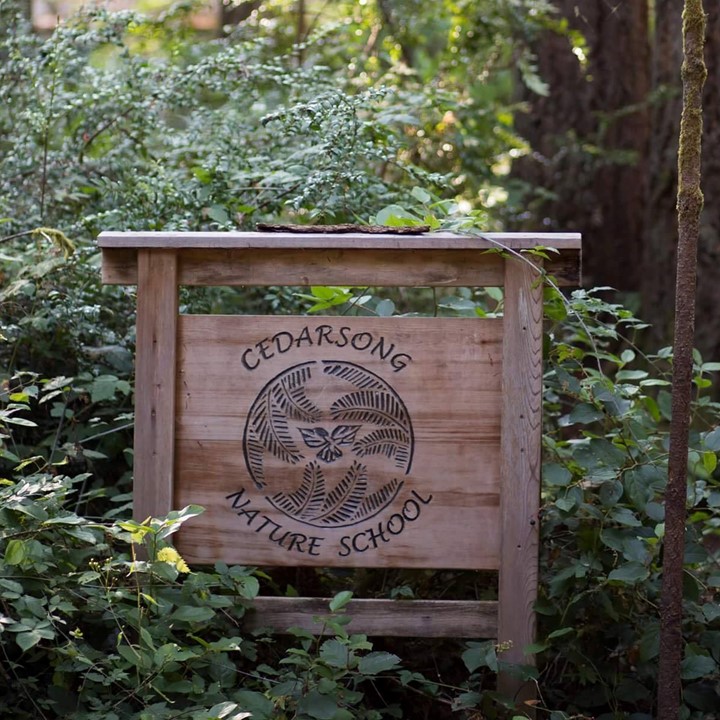 Contact Our Team
"*" indicates required fields